Episodes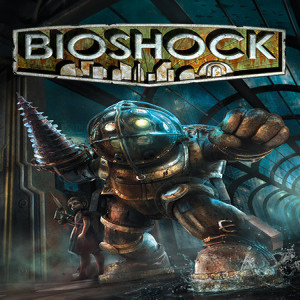 Tuesday Aug 10, 2021
Tuesday Aug 10, 2021
Would you kindly check out this week's podcast? It's finally time for the much anticipated (or at least promoted) Bioshock episode. This is one of my favourite games of all-time, and when we started talking about PS3 and Xbox 360 titles on the podcast, Bioshock was the game I had in mind. 
My buddy Tyler makes another visit to Remember The Game? Industries this week, and we get into what makes Bioshock such a special game. And it might just contain the best plot twist in the history of video games. It's more than just a first person shooter (in our opinions), it's God damned art. 
And before we visit Rapture, it's time for another edition of the 'Remember The Game Infamous Intro'! 
This week, someone asked what my least favourite console is. A listener and I defend the Michael Bay Ninja Turtle movies. And I give a shout-out to one of the comedians that inspired me to start telling jokes. 
PLUS, we have another round of 'Play One, Remake One, Erase One', featuring Resident Evil 4, GTA: San Andreas and Star Wars: Knights of the Old Republic!
Are you on social media? Of course you are. So follow us! We'll probably follow you back ;)
Twitter: @MemberTheGame
Instagram: @MemberTheGame
Facebook.com/MemberTheGame
Twitch.tv/MemberTheGame
Comments
(1)
To leave or reply to comments, please download free Podbean or
Adam, I'm new to the podcast, but I would love to see a Dishonored or Dishonored 2 episode. I think the series has a lot common with BioShock and I love both games. Keep up the good work!