Episodes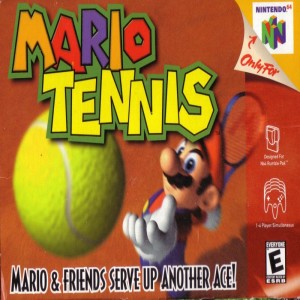 Tuesday Jun 14, 2022
Tuesday Jun 14, 2022
I don't think it's an exaggeration to call Mario Tennis one of the most influential video games ever made. Not only did it convince Nintendo that they could put Mario into any game they want and we'd buy it up, but it also introduced a character that would go on to become one of the most popular creations to ever come out of the house of Mario - Waluigi.
I hated that son of a bitch when this game came out, but like so many of you, the internet has made him into the hero Nintendo never thought he could be. So when you look at the whole package, we have the debut of a legend, and one of the best multi-player games on one of the best multi-player consoles of all-time. I don't know if it's possible NOT to love Mario Tennis. 
My buddy and former RTG Hall of Famer, Mark McCue, gave me a call this week, and we had a nice long rally of a chat talking about why Mario Tennis is so damned good, as playable today as it was in 2000, and why Waluigi is a boss, despite being OP as fuck in his debut.
And before we deuce it up, I serve up another edition of the 'Remember The Game? Infamous Intro'!
This time around, I make my stance on playing or not playing Metal Gear Solid 3 clear. Has PlayStation completely dropped the ball when it comes to promoting the new PS Plus tiers? And if I had to give up coffee, what would I do?
PLUS, we have another round of 'Play One, Remake One, Erase One', featuring 3 more tennis titles: Super Tennis, Hot Shots Tennis and Virtua Tennis.
Are you on social
media? Of course y
ou are. So follow us! 
Twitter: @MemberTheGame
Instagram: @MemberTheGame
Twitch.tv/MemberTheGame
And if you want access to over 200 bonus podcasts, along with multiple new shows EVERY WEEK, consider showing us some love over at Patreon. Subscriptions start at just $2/month, and 5% of our patreon income every month will be donated to our 24 hour Extra-Life charity stream at the end of the year!
Patreon.com/RememberTheGame